FIGIINI DESIGN

Home Interior Accessories

"

grace your space"
NEW IN - Luxurious soft rugs have been added to our range
Its amazing what a change of acccesories can do
The end of the summer season has arrived .... FIGIINI DESIGN is pleased to launch a new range of products which will expand our range. We have introduced rugs and foldable storage baskets. New print designs full of color will be added to our MODIINI & INSPIRO collections.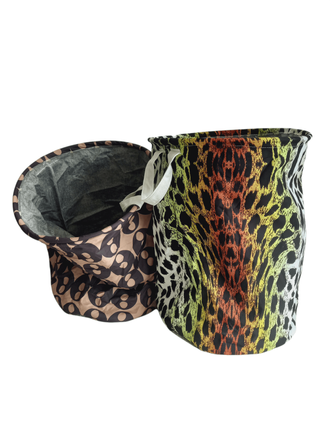 Figiini Design is evolving
We are excited about the journey we are on and are looking forward to expanding our product range,
Inspired prints on soft furnishings, wall art & home accessories by FIGIINI DESIGN to enhance your home or interior of choice All designs are exclusive to FIGIINI DESIGN Try something new today
GRACE YOUR SPACE
Jan 2021 " Forever" cushion I ordered a bespoke cushion and coaster and was so pleased with the quality of the items. The cushion is plump and the colours are vibrant. Definitely money well spent. I will be ordering more items as they make great gifts.

April 2021 I ordered a bespoke framed artwork and I was given the option to personalise my messaging. When I received my order I was extrememly pleased with the quality of the picture and the time frame it took for me to receive my item. I also received a compimentary coaster, which was a beautiful touch and is a perfect addition to the living room.

May 2021 I ordered a cushion and a coaster and I`m really pleased with them. Cushion is fabulous quality and the words on the coaster is very meaningful

Jan 2021 " Forever" cushion I ordered a bespoke cushion and coaster and was so pleased with the quality of the items. The cushion is plump and the colours are vibrant. Definitely money well spent. I will be ordering more items as they make great gifts.

Dec 2020 Ordered framed artwork poster end 2020. Quality art, professionally done. Love it!

Dec 2020 "Beautifully made cushions and coasters, excellent quality. Love them!!"

Jan 2021

"Forever" Cushion

What a beautiful cushion. I want one for myself now. ...gift to my Mum who has everything. The colours so vibrant and alive and embellished with the Word

Dec 2020 Ordered framed artwork poster end 2020. Quality art, professionally done. Love it!

Dec 2020 "Beautifully made cushions and coasters, excellent quality. Love them!!"

Nov 2020 Cushion beautiful, love the colour and design. Quality tops too.

Jan 2021 "Forever" Cushion What a beautiful cushion. I want one for myself now. ... for my Mum who has everything. The colours so vibrant and alive and embellished with the Word

I asked for and received a "One Day At A Time" cushion for my birthday. It Is gorgeous. Excellent quality and would definitley recommend them.

D.J

Feb 2021 Statement pieces that stamp your personality / value in your home. I have purchased 2 cushions so far and am suitable impressed with the overall size, feel, quality & design. For your home or gift, it`s an ideal purchase,

Feb 2021 The cushions are beautiful!!! Thank you so much

Happy customer. Bought cushion cover as a gift. Very pleased with the product and the recipients reaction so happy all round. Easy to order friendly service and unique product. Thankyou...

S.R
inspired.innovative.new.ideas
FIGIINI DESIGN CENSEO HOUSE, 6 ST PETERS STREET, ST ALBANS, HERTS, AL1 3LF, UK